Why Paris is So Dreamy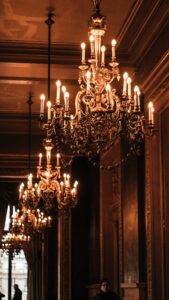 There's something for everyone so why not head to Marché des Enfants-Rouges which is situated in the upper Marais neighborhood (3rd arrondissement)? If you are a foodie and appreciate markets, then coming here is a MUST! The Marché des Enfants-Rouges is one of the oldest markets in Paris dating back to 1615 at this location serving tasty crepes, assorted ethnic cuisine, and prepared foods for a picnic. Opening hours are from 8:30-20:30 Tuesday – Sunday, 8:30-21:30 on Thursdays and 8:30-17:30 on Sundays. The closest metro station is Filles du Calvaire.
Love is always in the air in Paris so it's only fitting that you'd make a long stop and smell the roses at the delightful Marché aux Fleurs on the Île de la Cité near Notre Dame. This market has been in existence since 1830. Opening hours 8:00-19:30 Monday-Saturday and the closest metro is the Cité station.
Bois de Vincennes is Paris's largest park bordering on the 12th arrondissement and covers 2,400 acres. Here families, friends, and couples can enjoy boating, biking, and visiting its zoo and botanical garden.
In the heart of the Bois de Boulogne is the Bagatelle Rose Garden, home to 10,000 rose bushes and over 1,000 different rose species. Created by Marie-Antoinette, the garden sits within the park itself, surrounded by bridges, rocks, caves, and waterfalls.
Is it weird to like cemeteries? Père Lachaise has some famous residents ranging from Edith Paif and Oscar Wilde to Frédéric Chopin, Molière and Jim Morrison. So that you know where to find your favorite icon, pick up a map at the office before you head inside.
I would never leave out Claude Monet's home – Giverny as now the flowers are in full bloom and it's really a quick train ride from the city center. Explore his house and his wonderful Japanese gardens. You can even visit his grave in the small churchyard in town.
Ready to start your next adventure!?
[contact-form-7 id="15024″ title="Contact form 1″]